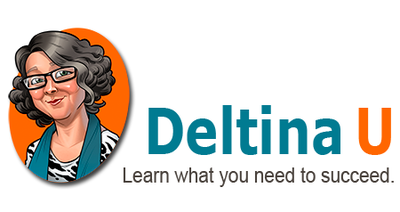 Deltina Hay is the author of The Social Media Survival Guide, The Bootstrapper's Guide to the Mobile Web, and The Bootstrapper's Guide to the New Search Optimization. She is a veteran Web developer, publisher, and a pioneer of social media and Web 2.0, especially as it applies to small business and the publishing industry.
Deltina developed and taught the graduate, social media certificate program for Drury University. Her first book, The Social Media Survival Guide, is used as a text in countless colleges and universities, worldwide. This book was one of the first comprehensive books on social media tools, tactics, and strategies, and is soon to be released in its third edition.
Deltina's second book, The Bootstrapper's Guide to the Mobile Web, was released in 2012. This is the first mobile web book released that tackles all the issues a business should address when it comes to getting mobile ready. As predicted in this book, companies who are not prepared for mobile are already experiencing a market barrier.
Her upcoming book, The Bootstrapper's Guide to the New Search Optimization, presents a holistic approach to search optimization that includes traditional search tactics, social media optimization, mobile search, universal search methods, and integration.
Deltina's online video courses reflect the futuristic and practical teachings of her books. Her courses feature real-world examples that focus on optimization and integration techniques vital to success in online marketing. Deltina's motto is "Slow and Steady Wins the Race" and she practices what she preaches. Her courses teach you how to build a solid foundation in the social, mobile, and future Web that will help you achieve long term success.
Founder of Social Media Power and Plumb Web Solutions, Deltina is a regular contributor to many journals and online news sources, including Six Revisions, Technorati, and SocialMedia.biz. She is a board member of the International Marketing Standards Board and the board chair of the Independent Book Publisher's Association.
Deltina has been programming or developing for the Web for over 30 years. Her graduate education includes computer science, applied mathematics, numerical analysis, fluid dynamics, nonlinear dynamics, and psychology.
© 2007-2023 Learning Management System (LMS) Powered by Coggno.com · English (US) . All rights reserved.